Vehicle safety and security
Be certain your fleet is always safe and compliant.
Whatever your needs, we can help
No matter what fleet size or type, you can be certain that we will always give honest, independent advice on everything you need for vehicle safety and security.
Witness camera solutions 
Our video telematics solutions from the UK's leading providers deliver a full range of information at your fingertips that can go far beyond the standard in-cab camera.  You will have the ability to see not only the what, where and when of an incident, but also the how and why.
By combining driver behaviour with footage of incidents, such as road collisions and near misses, you can understand the cause of an event and take the necessary action.
Improve driver behaviour
Lower operational risk
Reduce driving incidents
Save lives
Our advanced video telematics solutions are ideal for any vehicle type, making the roads a safer place for drivers, cyclists and pedestrians. Whether you operate HGVs, vans, cars, taxis, emergency vehicles, buses, coaches or RCVs, we are here to help.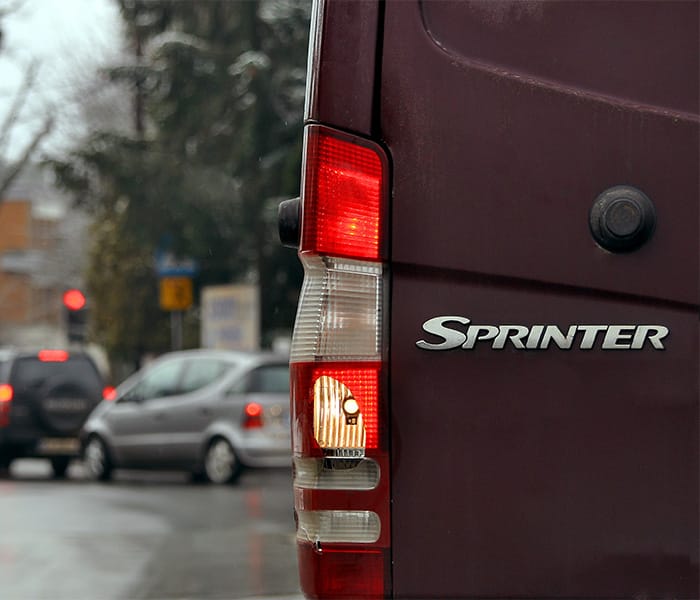 Stolen vehicle tracking for your business fleet
Having a commercial vehicle stolen can be a nightmare. Not only does it cause unnecessary stress, but it can also mean days or weeks of lost work & revenue, as well as reputational damage impacting future business
Our vehicle tracking solutions are the most effective way to protect your vehicle in the event of theft. We supply and install the perfect combination of unique technology and tracking partner, making sure your solution is accredited to Thatcham S7 or Insurance required S5 categories.
Beacons and lightbars
At Auto Electrical Services, we pride ourselves on our extensive line of safety solutions that are ideally suited to fleet vehicles.
Our wide range supplied direct from the leading manufacturers, comprise of high intensity LED warning lights to provide a hazard signal to approaching drivers, work lamps to ensure that even in the lowest visibility, operators can see what they are doing.  All can be fitted either on-site or in our fully comprehensive workshop.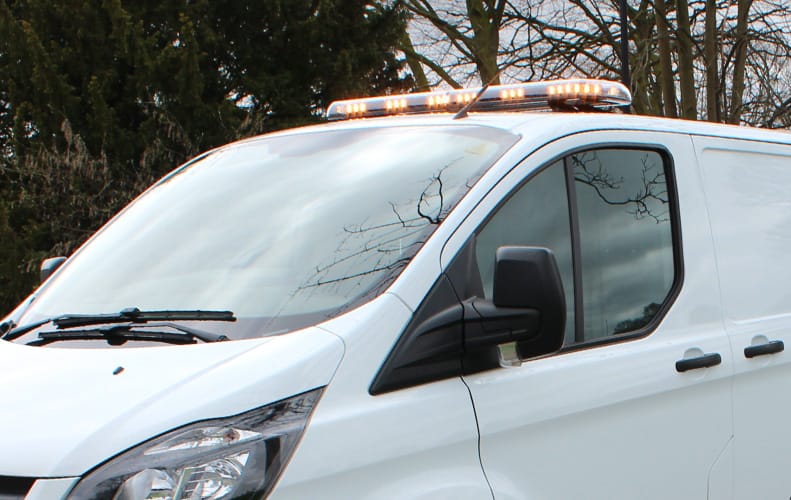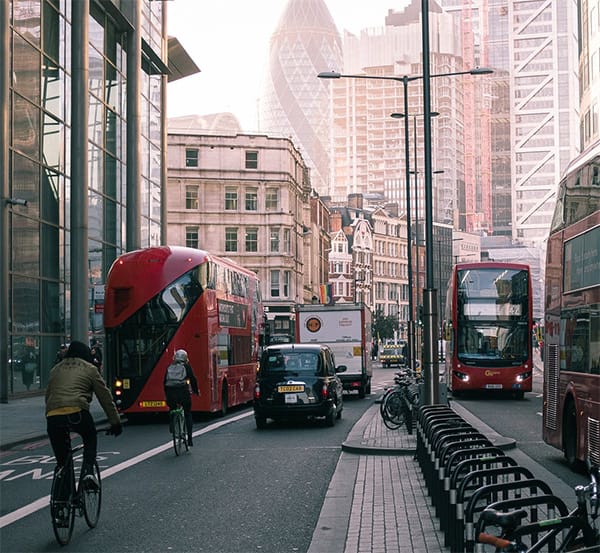 Vehicle maneuvering safety compliance
It's not just pedestrian safety. Our solutions enable drivers and operators to meet a host of health and safety and legislative requirements.
We supply and install reversing safety solutions that include backup alarms to warn other road users and pedestrians of a reversing vehicle, while the camera systems assist the driver in avoiding obstacles in their blind spots.
Enjoy peace of mind knowing that you are keeping vehicles, workers and other road users safe in any conditions with products for any application including N2 and N3 Heavy Goods Vehicles (HGVs), on/off-highway vehicles, agricultural machinery and mobile plant used on Construction Civil Engineering, Quarry and Mine sites.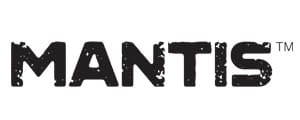 Find out how AES can help your business today